Family friendly event to promote Nickelodeon show "How to Rock"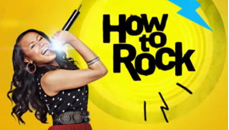 Escondido, California (PRWEB) February 01, 2012
This FREE family event will feature food, entertainment, interactive games for children and their parents, and the TV show premiere of How To Rock. This fun and exciting night is a FREE NIGHT OUT for the entire family, compliments of Club TUKI.
Club TUKI, headquartered for the past few years in Escondido, is building the premier, online community for children The Ultimate Kids Internet or TUKI , specifically designed to provide a safe, fun and educational Internet experience for kids only, accessible through CENs TUKI Kid Safe Internet Browser, a software program that includes parental controls. Through its multiple cartoon themes that appeal to kids of various ages and gender, TUKI offers fun, educational content that inspires and motivates children in a positive manner. The software accelerates a childs education and exploration of the Internet in an entertaining manner, while protecting them from online predators, pornography, hate, violence, drugs and inappropriate content on the Internet. Club TUKI supports good family values through an innovative combination of education and entertainment. At Club TUKI children play games, earn virtual currency, and win actual prizes in an auction format (http://www.clubtuki.com). The site also includes an opportunity to set up kid-safe email, a kid-safe YouTube video sharing platform, chore reminders, encouraging and motivational affirmations, and animated characters kids love.
A sister Company also features a self-esteem brand for girls called BYOU-BeYourOwnYou, including an apparel line, educational programs, and an online community for girls (http://www.BeYourOwnYou.com). Cymphonique Miller,15-year-old star of the new TV Show How To Rock, is the Official Teen Spokesperson for Club TUKI and a Spokesmodel of BYOU-Be Your Own You!
After many months of long rehearsal days and filming, Cymphonique is ready to ROCK the airwaves in her new comedy series as Kacey Simon, a popular girl whose status declines after she begins to wear braces and glasses. Ignored by the mean girls, Kacey finds a new way to express herself through music by becoming the lead singer of the pop/hip-hop band, Gravity 5. Based on the book How to Rock Braces and Glasses by Meg Haston, this empowering new show promises to be a hit your kids will LOVE!
We are so excited for Cymphonique and look forward to celebrating her new show and her success on Saturday night, February 4th! WE look forward to having you join us for our exciting and FREE family evening!
###
You must log in to post a comment.